Pediatric Chiropractor
Contrary to popular belief, both children and infants can greatly benefit from visiting a pediatric chiropractor. Children and infants are susceptible to injuries, pain, and even muscle soreness due to tension and growing pains. For children and infants suffering from musculoskeletal pain, a pediatric chiropractor can provide a wealth of care. At Health on Earth Wellness Center LLC, we can provide chiropractic care for children and infants to alleviate pain, fussiness, and muscle tension. Our clinic helps residents near Alsip, IL, get the help they need to fully recover from musculoskeletal ailments causing pain and immobility.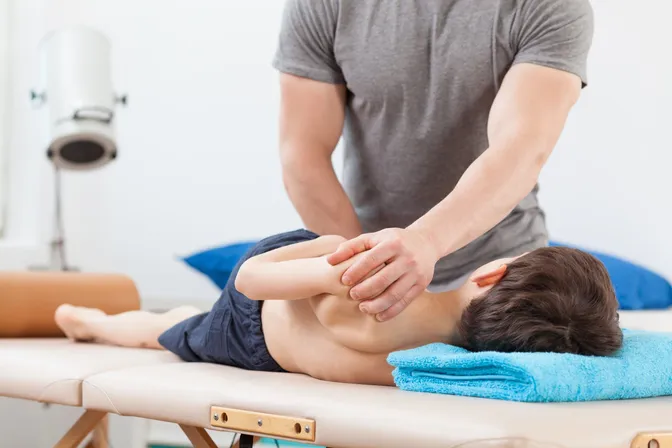 Do Children and Infants Need Chiropractic Care?
Children and infants are susceptible to a wide range of ailments and injuries. For infants, the birthing process can create pain and can be responsible for nerve issues. Imagine an infant that has been compressed in the womb for 9 months! A pediatric chiropractor can help ease tension from this period. They can also provide treatment to improve their physical development and improve their immune health.
For children, tension is also a rising issue. Whether it's stress from school, using computer screens and phones all day, or even a sports injury, these can all cause your child to suffer from physical pain. Our pediatric chiropractor will conduct various chiropractic techniques to ease the tension in your child's body while also promoting healthy development. Manual adjustments can also help your children and infants develop a healthy spine with natural curves.
How a Pediatric Chiropractor Administers Care
If your child is suffering from pain or your infant is suffering from colic, it's best to get them to a pediatric chiropractor as soon as possible. Our pediatric chiropractor will help alleviate your child or infant's pain by determining the root cause of their discomfort and creating a chiropractic care plan to address it. Our chiropractor will also ask you questions about your child's health when their pain started, and if there are any pre-existing physical deformities such as a misaligned spine and scoliosis.
Schedule an Appointment with Our Pediatric Chiropractor in Alsip, IL
Call Health on Earth Wellness Center today at ((708) 396-2500 for more information or to schedule an appointment with our chiropractor.