The Benefits of Massage Therapy
Massage therapy is an effective treatment that can relieve pain and promote relaxation. However, it can go far beyond that, especially when used in conjunction with other chiropractic methods. Let's learn more about the power of massage therapy on its own and in combination with chiropractic treatment at Health on Earth Wellness Center LLC in Alsip.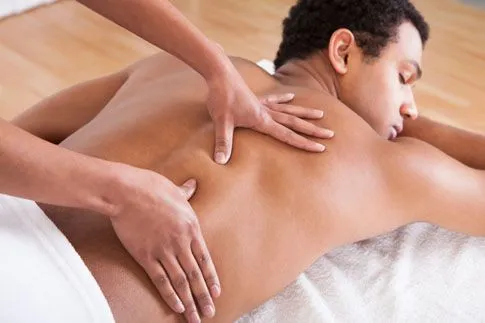 How Massage Therapy Works
Massage therapy is a seemingly simple process, but many things occur. Your massage therapist or chiropractor uses their hands and fingers to put pressure on and release tension in targeted areas of the body.
As this occurs, lactic acid that has built up releases, and the patient typically feel some immediate relief. Blood and healing nutrients flow to the areas of the body that are being treated, promoting the body's natural recovery processes.
A traditional massage is more focused on tension relief and relaxation – both of which are beneficial. A chiropractic massage is focused more on addressing specific issues to reduce pain and inflammation while restoring mobility. Even so, you will still feel relief from the tension and be more relaxed.
Advantages of Using Massage Therapy and Chiropractic Care Together
Chiropractors know that to truly treat a condition, a comprehensive approach must be taken. Chiropractic care, such as adjustments, is designed to address issues in the hard tissues. This is important, of course, but they are not the only component of the body.
Massage therapy is designed to treat problems in the soft tissues, which is equally important. Again, though, this is just one component. The hard tissues and soft tissues both rely on and are impacted by one another. Treating only one will prevent you from addressing the root cause. Both hard and soft tissues must be manipulated for a comprehensive recovery.
Combining both therapies make the other more effective. As soft tissues are manipulated, your chiropractor can make fuller adjustments as the tension is not interfering. Likewise, when the spine is aligned, less tension is created. Therefore, your massage therapist can reach deeper into the underlying tissues. Separately, both chiropractic care and massage therapy are incredible. Together, they provide a powerhouse of healing.
Experience Massage Therapy in the Hands of Our Chiropractors in Alsip, IL
Don't just take our word for it. Experience the benefits of chiropractic care and massage therapy together at Health on Earth Wellness Center LLC. Call our team today at ((708) 396-2500 or reach us through our website by using our online contact form.